*psst: poncho in store. ;)*
Whilst most of us prefer bare legs this summer ,
These candy coloured leggings and Alice in Wonderland ankle socks make quite a statement!
Multiple lengths and colours available.
Prices shown as per below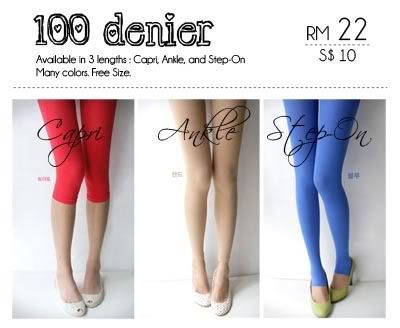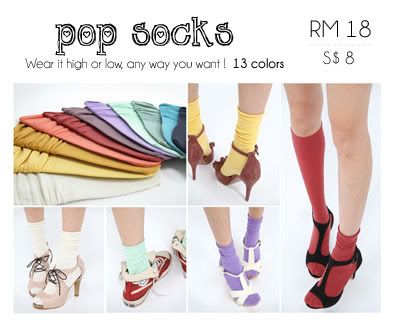 Or if you can't wait --
Ready stocks available here at Modello. :)
Sheer black and cream.
RM 19
Also updated with these hot-sellers: