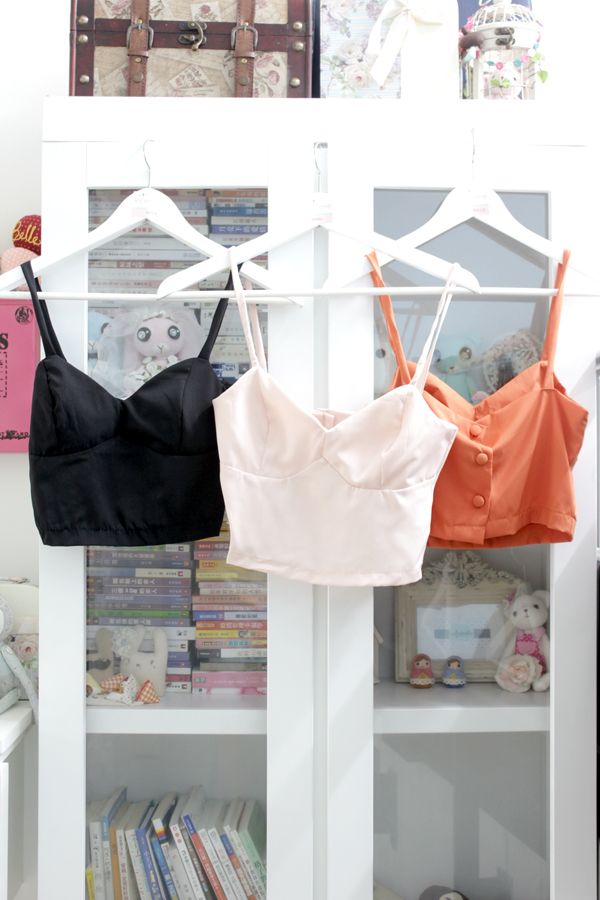 If highwaists are your thing, can't give this a miss. ;) In turquoise for a bright pastel alternative -- matched with bold embellished jewels for high voltage-chic.
Basic cropped top ala 'em Topshop ones.
Light bustier structured stitching;
Love the cloth button-down back though. ;)
A good midriff length; two designs available.
RM 42
Making a difference amongst the throngs of these popular type of blouses.
A definite unique twist to your usual chiffon blouse.
Exceedingly modern open-sleeve pleated cape back.
It's space-age-superhero exaggeration. ;)
Available in white.
RM 58