Strong and solid for work and play.
A head-turner at first glance. ;)
Sporting a unique trapeze cutting accentuate with the iconic toothpick opening ;
As noted, pretty chic for the modern day girl at work or for the weekend fashionista.
of thick pebbled leather and quality finishing.
Would indeed look amazingly cool whether swung around the shoulder or hooked on the arm. ;D
RM 79
Also see :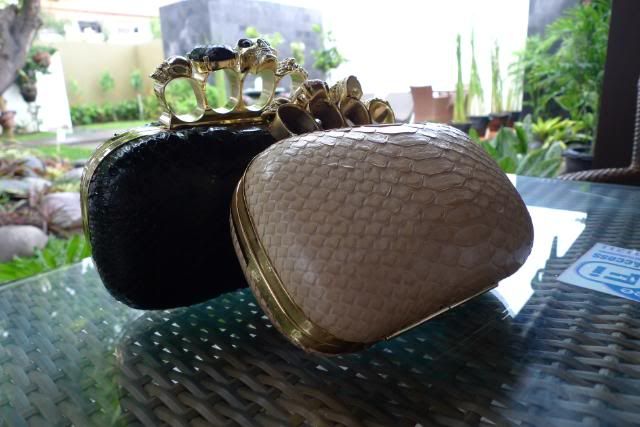 Beautifully crafted and embellished made-to-shine addition to any ensemble.
Swoon-worthy beauties.
Genuine python snakeskin fashioned in a burst of colours and Alexander McQueen inspired skull-ring design.
A must see in-store for clearer pics.
RM 599
A handy A4-ish size for college/uni purposes. :D and as a shopping bag too.
DOMO BAG.
Material looks felt-ish, but i might be wrong. (:
'nuff said.
RM 23 only